Contact Us
Ecowest Electrical and Energy Services, Roonith, Louisburgh, Co. Mayo.
t: 087 2931 805 e: info@ecowestelectrical.ie
Heating Controls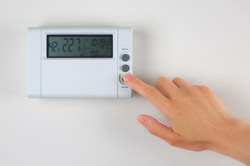 At Ecowest Electrical & Energy Services
We can supply and install the leading brands of heating controls
We can upgrade your existing system.
Give you remote access to your heating
We can give you time and temperature control to your heating system enabling you to have complete control over whats happening, reduce wastage and in turn reduced running costs.
Contact us to find out more